Ever since the beginning, we have been focused on breeding a well-rounded llama.  We believe llamas should be used for more than just fiber or guarding or showing, they should be able to be used for anything and everything!  Twenty years later, we still have that same mindset.  Our goal is to breed the all-around llama: a superior show animal, fabulous fiber producer, and friendly companion.  And if they have the right personality to be a guard that's even better!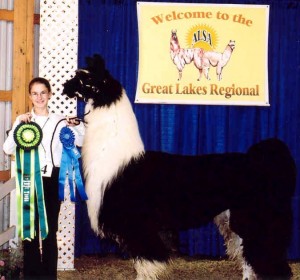 We have never limited ourselves to certain bloodlines or countries of origin, or followed the "fad" of the day.  We are proud to raise North American llamas, an eclectic mix of Bolivian, Chilean, and Peruvian ancestry.  One day we hope to add some Argentine blood to the mix!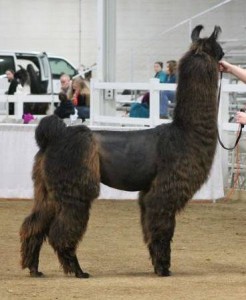 We are proud to own animals from some of the finest farms in the country.  And we will never stop striving to produce the perfect llama!