I am extremely excited about adding a breeding male to our farm, after being without one for almost 6 years!  This guy is going to do great things for us!
9/14/12
Breeding Male, Fiber Producer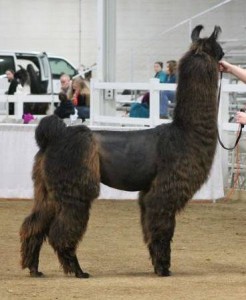 And I can't leave out our wonderful geldings.  These guys are really the all-around llamas!
SHAG El Duque
4/11/97
Retired Show Llama, Fiber Producer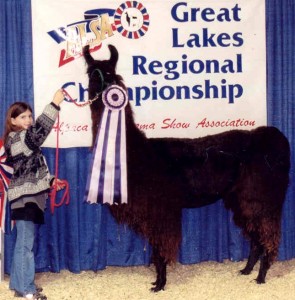 B&CL Top Hat and Tails
Retired 4-H Llama, Fiber Producer